Throwback Thursday: The First International Virus Bulletin Conference
Posted by Virus Bulletin on Sep 24, 2015
This Throwback Thursday, we turn the clock back to October 1991 to take a look back at the first ever VB Conference: VB'91 in Jersey.
With VB2015, the 25th Virus Bulletin International Conference, just days away, we decided to take a look back at the first ever VB Conference: VB'91 in Jersey.
Next week, we expect somewhere in the region of 470 delegates from some 44 different countries to descend on the city of Prague for the 25th Virus Bulletin Conference. Back in 1991, it was a more modest 150 delegates and 20 speakers from four continents that descended on the Hotel de France in Jersey — modest, but a respectable turnout for the inaugural event.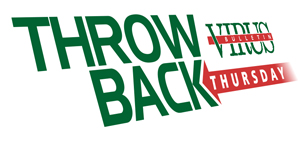 The VB2015 programme includes two keynotes, seven 'Small Talks' and 51 regular presentations on a wide range of security topics, from drones to elephants. In 1991, the programme was a more compact affair, covering a range of important topics including:
Corporate anti-virus strategy
Cryptographic checksumming
Virus infection statistics
Economics of virus protection
The Bulgarian 'virus factory'
MS-DOS anti-virus tools and techniques
The Macintosh virus problem
And more
VB's then editor Ed Wilding provided a full round-up of the event, looking at the themes, the presentations, the discussions and even the Donald Duck impersonations.
Ed Wilding's report can be read here in HTML-format, or downloaded here as a PDF.

Posted on 24 September 2015 by Helen Martin
Latest posts:
Today we publish the VB2019 paper by Cybereason researchers Mor Levi, Amit Serper and Assaf Dahan on Operation Soft Cell, a targeted attack against telecom providers around the world.
At VB2019 in London a group of researchers from the Stratosphere Lab at the Czech Technical University in Prague presented a paper in which they analysed and dissected the cyber espionage activities of an APT group in Latin America through the…
In a paper presented at VB2019 in London, researchers Miriam Cihodariu (Heimdal Security) and Andrei Bogdan Brad (Code4Romania) looked at how surveillance is represented in fiction and how these representations are shaping people's attitudes to…
At VB2019 in London industry veterans Righard Zwienenberg and Eddy Willems took a detailed look at the relationship between past and current cyber threats. Today, we publish both their paper and the recording of their presentation.
Virus Bulletin is recruiting for a person to be the public face of the company