VB2019 conference programme announced
Posted by Martijn Grooten on Apr 5, 2019
We are excited to announce the programme for VB2019, the 29th International Virus Bulletin Conference which will take place 2-4 October in London, UK.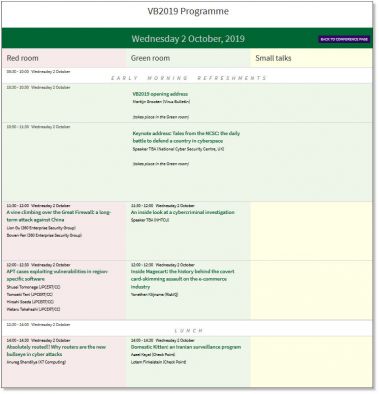 The conference programme features a mix of analyses of the threats that companies and organisations, nations and individuals are facing; of the tools and technologies used to analyse those threats; and discussions of the issues affecting the security industry as a whole.
The opening keynote address will be delivered by a senior representative of the UK's National Cyber Security Centre. The NCSC is well respected among security practitioners for its clear, no-nonsense advice – the organisation's unique perspective on the digital attacks facing the United Kingdom will well be worth hearing.
The conference programme also includes talks on nation-state actor groups such as APT10, Machete, DNSpionage and Domestic Kitten, as well as prominent entities within cybercrime like Emotet, GandCrab, Ryuk and the Magecart groups. Those interested in the fight against cybercrime should definitely attend the talk by the National High Tech Crime Unit of the Dutch National Police, which will present an insight into an ongoing and as yet unpublished investigation.
As always, the conference programme includes plenty of papers on research tools and methods, in which researchers will share their work to help the industry progress further. Talks also cover important subjects such as medical IoT devices and threats against the maritime sector, while there are also talks on the mental health issues facing those working in security, and on child sexual abuse material.
View the full programme here.
Registration for the conference is now open and partnership options are still available. Additions to the programme will be made over the coming weeks and months, while a call for last-minute papers will go out in summer. The conference will also include a Threat Intelligence Practitioners' Summit, details of which will be revealed in due course.
We're still not sure whether the conference will take place inside or outside the European Union, but there is no reason not to book a ticket. We look forward so seeing you in London in October!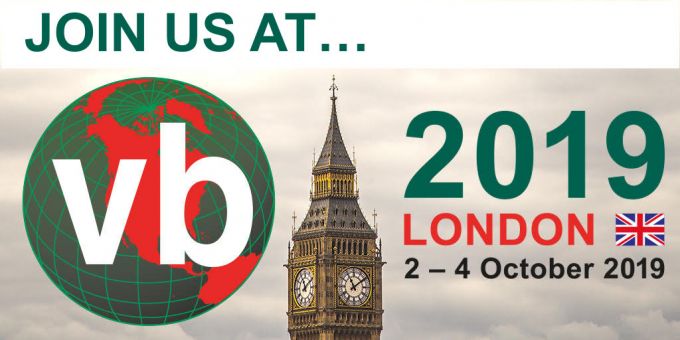 Latest posts:
First advertised as an information stealer and keylogger when it appeared in underground forums in 2015, LokiBot has added various capabilities over the years and has affected many users worldwide. In a new paper researcher Aditya Sood analyses the…
In a presentation at VB2019 in London, Virtru's Andrea Limbago described how, by exploring data sharing challenges through a socio-technical lens, it is possible to make significant gains toward the secure sharing systems and processes that are vital…
Attor is a newly discovered cyber-espionage platform, use of which dates back to at least 2014 and which focuses on diplomatic missions and governmental institutions. Details of Attor were presented at VB2019 in London by ESET researcher Zuzana…
With the call for papers for VB2020 currently open, we explain why, whether you've never presented before or you're a conference circuit veteran, if you have some interesting research to share with the community we want to hear from you!
At VB2019 in London, Kaspersky researcher Santiago Pontiroli presented a paper on the growing illegal economy around video game cheats and its parallels with the malware industry. Today we publish both Santiago's paper and the recording of his…