Registration open for VB2019 ─ book your ticket now!
Posted by Martijn Grooten on Mar 13, 2019
Registration is now open for VB2019, the 29th Virus Bulletin International Conference, which will take place 2-4 October in London, UK.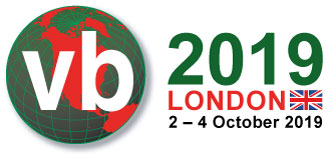 One of the longest-running security conferences in the world, 'VB' has evolved to become a conference that focuses on all aspects of threat intelligence, attracting speakers and attendees from around the globe.
Talks at VB2019 will cover APTs, malware campaigns, detection tools and methods, and anything that affects the threat-fighting community. Given its very international focus, VB is the ideal event for threat analysts, security researchers, SOC & CERT members and product managers to meet their peers and learn about the threats that matter.
The programme will be announced at the beginning of April.
Knowing that many people have already circled VB2019 in their agendas, we have opened registration – an early bird discount applies until 1 July 2019.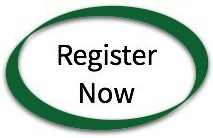 Don't forget that there are various opportunities to partner with VB2019; partnerships come with free tickets and are an excellent way to make your company visible to the industry peers that matter, while sending members of your team to the event – ask us about the partner pack!
And of course the Call for Papers remains open for a few more days – it closes on Sunday 17 March.
Latest posts:
At VB2019, JPCERT/CC's Shusei Tomonaga and Tomoaki Tani presented a paper on attacks that exploit vulnerabilities in software used only in Japan, using malware that is unique to Japan. Today we publish both their paper and the recording of their…
In a follow-up to a paper presented at VB2019, Prismo Systems researchers Abhishek Singh and Ramesh Mani detail algorithms that can be used to detect SQL injection in stored procedures, persistent cross-site scripting (XSS), and server‑side request…
VB is pleased to reveal the details of an interesting and diverse programme for VB2020, the 30th Virus Bulletin International Conference.
At VB2019 in London, Jamf's Patrick Wardle analysed the WindTail macOS malware used by the WindShift APT group, active in the Middle East. Today we publish both Patrick's paper and the recording of his presentation.
At VB2019 cybercrime journalist and researcher Adam Haertlé presented an analysis of almost 2000 unsolicited responses sent by victims of a malicious email campaign. Today we publish both his paper and the recording of his presentation.