Registration open for VB2019 ─ book your ticket now!
Posted by Martijn Grooten on Mar 13, 2019
Registration is now open for VB2019, the 29th Virus Bulletin International Conference, which will take place 2-4 October in London, UK.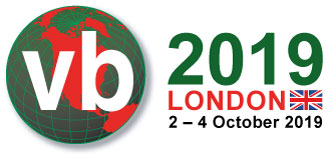 One of the longest-running security conferences in the world, 'VB' has evolved to become a conference that focuses on all aspects of threat intelligence, attracting speakers and attendees from around the globe.
Talks at VB2019 will cover APTs, malware campaigns, detection tools and methods, and anything that affects the threat-fighting community. Given its very international focus, VB is the ideal event for threat analysts, security researchers, SOC & CERT members and product managers to meet their peers and learn about the threats that matter.
The programme will be announced at the beginning of April.
Knowing that many people have already circled VB2019 in their agendas, we have opened registration – an early bird discount applies until 1 July 2019.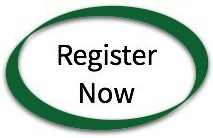 Don't forget that there are various opportunities to partner with VB2019; partnerships come with free tickets and are an excellent way to make your company visible to the industry peers that matter, while sending members of your team to the event – ask us about the partner pack!
And of course the Call for Papers remains open for a few more days – it closes on Sunday 17 March.
Latest posts:
At VB2019 in London, Check Point researchers Aseel Kayal and Lotem Finkelstein presented a paper detailing an Iranian operation they named 'Domestic Kitten' that used Android apps for targeted surveillance. Today we publish their paper and the video…
At VB2019 in London, LINE's HeungSoo Kang explained how cryptocurrency exchanges had been attacked using Firefox zero-days. Today, we publish the video of his presentation.
In a paper presented at VB2019, Cisco Talos researchers Warren Mercer and Paul Rascagneres looked at two recent attacks against DNS infrastructure: DNSpionage and Sea Turtle. Today we publish their paper and the recording of their presentation.
VB has analysed a malicious spam campaign targeting German-speaking users with obfuscated Excel malware that would likely download Dridex but that mostly stood out through its size.
We publish a paper by researchers from ESTsecurity in South Korea, who describe a fuzzy hashing algorithm for clustering Android malware datasets.