VB2019 London - join us for the most international threat intelligence conference!
Posted by Martijn Grooten on Dec 11, 2018
If you see cybersecurity as a battle between attackers and defenders, then there are enough good news stories to demonstrate that the former aren't necessarily winning. But the number of botnets and threat groups, as well as the number of research and analysis tools, can often feel rather overwhelming.
No organisation can be expected to keep track of all threat groups, or have working knowledge of all available tools – and even for the groups that an organisation does follow, there will be others with additional intelligence.
That is why Virus Bulletin, since its founding in 1989, has focused on facilitating the sharing of intelligence between researchers and analysts, product managers and CISOs. This is especially the case of the Virus Bulletin Conference, the 28th edition of which was held this autumn in Montreal.
As we now prepare for the next conference, VB2019, to be held 2-4 October in London, UK, we would like to ask anyone working in any aspect threat intelligence what we can do to make the conference even more attractive.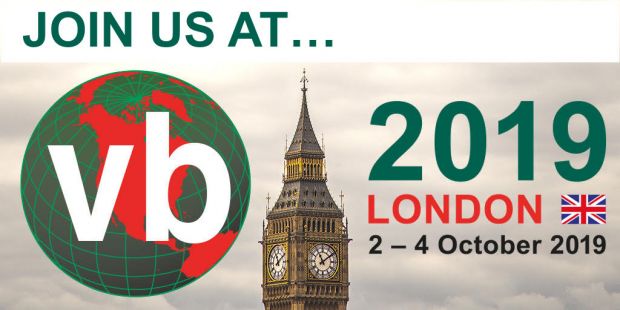 We want to have as many individuals and organisations participate, whether as speakers (the call for papers will open in January), as sponsors/partners (ask us about the sponsor pack which we just released!), as regular attendees (tickets will be on sale from spring 2019), or maybe in some other capacity that we haven't thought of. Please don't hesitate to send us your suggestions!
The strength of the Virus Bulletin Conference has always been its international character, and thus we encourage organisations from around the world, or those with a global reach, to get in touch with us. Because we cannot win in cybersecurity without working together, even with our competitors.
Latest posts:
Static analysis and dynamic analysis each have their shortcomings as methods for analysing potentially malicious files. Today, we publish a VB2018 paper by Check Point researchers Yoni Moses and Yaniv Mordekhay, in which they describe a method that…
The call for papers for VB2019 closes on 17 March, and while we've already received many great submissions, we still want more!
Registration for VB2019, the 29th Virus Bulletin International Conference, is now open, with an early bird rate available until 1 July.
When we are calling for papers for the Virus Bulletin conference as we are doing now, we really mean a written paper. But don't worry if you've never written a paper - we can help!
Amit Serper first analysed the OSX/Pirrit adware in 2016, highlighting some of its malware-like techniques, and soon afterwards started receiving legal threats from the company behind it. At VB2018 Amit gave a presentation in which he discussed both…