VB2019 London - join us for the most international threat intelligence conference!
Posted by Martijn Grooten on Dec 11, 2018
If you see cybersecurity as a battle between attackers and defenders, then there are enough good news stories to demonstrate that the former aren't necessarily winning. But the number of botnets and threat groups, as well as the number of research and analysis tools, can often feel rather overwhelming.
No organisation can be expected to keep track of all threat groups, or have working knowledge of all available tools – and even for the groups that an organisation does follow, there will be others with additional intelligence.
That is why Virus Bulletin, since its founding in 1989, has focused on facilitating the sharing of intelligence between researchers and analysts, product managers and CISOs. This is especially the case of the Virus Bulletin Conference, the 28th edition of which was held this autumn in Montreal.
As we now prepare for the next conference, VB2019, to be held 2-4 October in London, UK, we would like to ask anyone working in any aspect threat intelligence what we can do to make the conference even more attractive.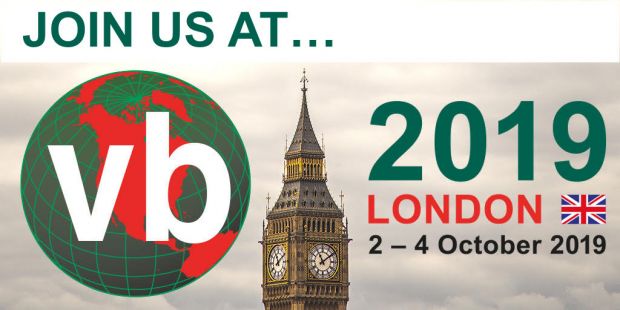 We want to have as many individuals and organisations participate, whether as speakers (the call for papers will open in January), as sponsors/partners (ask us about the sponsor pack which we just released!), as regular attendees (tickets will be on sale from spring 2019), or maybe in some other capacity that we haven't thought of. Please don't hesitate to send us your suggestions!
The strength of the Virus Bulletin Conference has always been its international character, and thus we encourage organisations from around the world, or those with a global reach, to get in touch with us. Because we cannot win in cybersecurity without working together, even with our competitors.
Latest posts:
Today we publish the VB2018 paper and video by ESET researcher Filip Kafka, who looked at the new malware by Hacking Team, after the company had recovered from the 2015 breach.
We see a lot of spam in the VBSpam test lab, and we also see how well such emails are being blocked by email security products. Worryingly, it is often the emails with a malicious attachment or a phishing link that are most likely to be missed.
Mydoom turns 15 this month, and is still being seen in email attachments. This Throwback Thursday we look back to March 2004, when Gabor Szappanos tracked the rise of W32/Mydoom.
Have you analysed a new online threat? Do you know a new way to defend against such threats? Are you tasked with securing systems and fending off attacks? The call for papers for VB2019 is now open and we want to hear from you!
Today, we publish a VB2018 paper by Google researcher Maddie Stone in which she looks at one of the most interesting anti-analysis native libraries in the Android ecosystem. We also release the recording of Maddie's presentation.