The Virus Bulletin conference returns home: VB2019 to take place in London
Posted by Martijn Grooten on Oct 5, 2018
In July 1989, the first ever Virus Bulletin magazine was published from its home in Oxfordshire, UK – a monthly publication focusing on the emerging threat of computer viruses. Two years later, the inaugural Virus Bulletin Conference took place on the Channel Island of Jersey.
In the year in which Virus Bulletin celebrates its 30th birthday, and 29 years of the Virus Bulletin Conference, the event returns 'home' to the UK, with VB2019 taking place at the Novotel London West hotel in London, 2-4 October.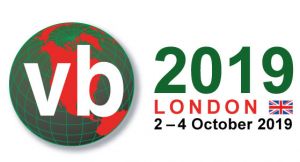 As a global hub for finance and business, London plays a pivotal role in anything 'cyber' and the city's multicultural character makes it an excellent location for one of the most international conferences in the security field.
London, of course, is also a great tourist destination for those who want to spend some extra days in the city before or after the event. It is home to the world-famous British Museum, the Tower of London and St Paul's Cathedral. You can eat great food from around the world, travel around on double-decker buses and take a boat trip along the Thames.
The city of Salisbury, with its famous 123-metre tall cathedral, is only a short train ride away.
The call for papers for VB2019 will open early in 2019, with registration opening in April. Partnership opportunities are already available. Please contact allison.sketchley@virusbulletin.com for more details.

We look forward to seeing you in London!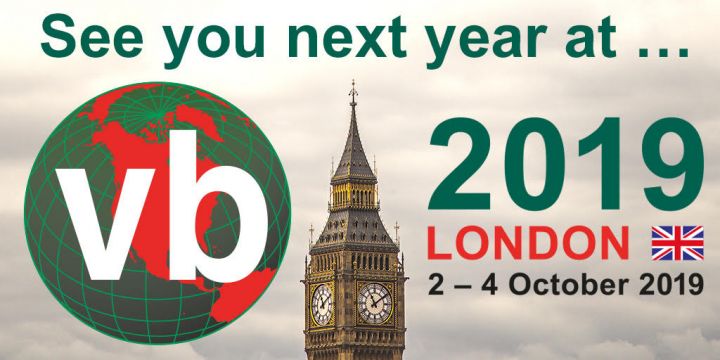 Latest posts:
Virus Bulletin is seeking nominations for the sixth annual Péter Szőr Award.
New additions to the VB2019 conference programme include a closing keynote address from Thinkst duo Haroon Meer and Adrian Sanabria and a talk on attacks against payment systems.
Virus Bulletin is excited to announce that, thanks to generous sponsorship from Google Android, we are able to offer 20 free tickets to students who want to attend VB2019.
The Lazarus Group, generally linked to the North Korean government, is one of the most notorious threat groups seen in recent years. At VB2018 ESET researchers Peter Kálnai and Michal Poslušný presented a paper looking at the group's various…
Virus Bulletin is proud to sponsor this year's BSides London conference, which will take place next week, and we have a number of tickets to give away.