VB2018 preview: Cyber Threat Alliance
Posted by Martijn Grooten on Sep 25, 2018
Last week, the Cyber Threat Alliance (CTA) published a report on the illicit mining of cryptocurrencies. The report is notable for two reasons: first because it is exceptionally good in its analysis of the problem, and secondly (and perhaps not unrelated) because researchers from no fewer than eight security companies contributed to the report.
Though the security industry is one in which competition can be fierce, there is a surprising amount of cooperation among researchers who work for competing firms, both informally and in formal organizations like the CTA. At Virus Bulletin, we support such cooperation and are proud that our conference has become one of the main events at which the links necessary for such cooperation are built.
It is thus very fitting that the CTA's CEO, Michael Daniel, will deliver a talk on why threat intelligence sharing actually makes your company more competitive. Between 2012 and 2017, Michael served as Special Assistant to President Obama and thus he knows all too well how much there is to lose if we don't work together to fight today's digital threats.
There are more than 50 other talks on the VB2018 programme. All aspects of threat intelligence will be covered in the first Threat Intelligence Summit, which takes place on Friday 5 October. Those with a special interest in illicit cryptocurrency mining should make sure they attend the presentation by Malwarebytes researcher Jérôme Segura on drive-by mining.
VB2018 takes place next week, but tickets are still available, so book yours now!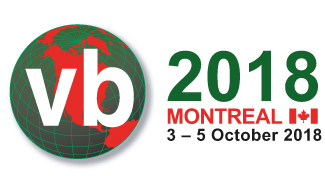 Latest posts:
Still in-development kit thus far only targets Flash Player vulnerabilities
The call for last-minute papers for VB2019 is now open. Submit before 1 September to have your abstract considered for one of the nine slots reserved for 'hot' research.
Virus Bulletin is seeking nominations for the sixth annual Péter Szőr Award.
New additions to the VB2019 conference programme include a closing keynote address from Thinkst duo Haroon Meer and Adrian Sanabria and a talk on attacks against payment systems.
Virus Bulletin is excited to announce that, thanks to generous sponsorship from Google Android, we are able to offer 20 free tickets to students who want to attend VB2019.