VB2016 call for last-minute papers opened, discounts announced
Posted by Martijn Grooten on Aug 1, 2016
Today, we opened the call for last-minute papers for VB2016.
The VB2016 conference programme is already chock-a-block with more than 40 talks on a wide range of security subjects – but the security landscape changes quickly and, as in previous years, we have set aside a number of slots for "last-minute" papers, dealing with emerging and hot topics.
We are now calling for proposals for those last-minute papers.


How to submit
The deadline for submissions for last-minute papers is Sunday 4 September and we will make a selection very shortly thereafter, aiming to notify all speakers within a week of that date.
You can read the full call for papers here, or go directly to the abstract submission site. (Please note that, despite the name "paper", we do not require last-minute speakers to provide a full written paper.)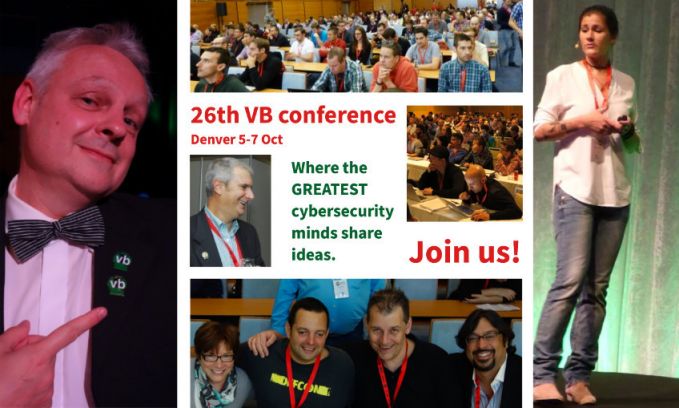 Register for VB2016 - places still available - discounts available
You can still register for the conference and, for those who have never attended a VB conference before, and who represent a company that has never sent anyone to attend before, we are offering a 30% discount on the registration price.
For those working in academia or for charitable organizations, we offer a 50% discount, while students in full-time education get a 70% discount on the full ticket price.
Finally, we always welcome members of the press to attend the VB conference; there are a limited number of free press passes available, for which members of the press can apply. 
Should you have questions about the call for papers, about how to claim a discount, or about registering for the conference, please don't hesitate to contact us at conference@virusbulletin.com.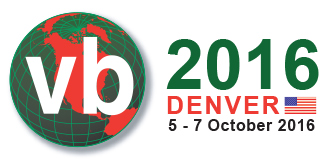 Latest posts:
In a paper presented at VB2019, Cisco Talos researchers Warren Mercer and Paul Rascagneres looked at two recent attacks against DNS infrastructure: DNSpionage and Sea Turtle. Today we publish their paper and the recording of their presentation.
VB has analysed a malicious spam campaign targeting German-speaking users with obfuscated Excel malware that would likely download Dridex but that mostly stood out through its size.
We publish a paper by researchers from ESTsecurity in South Korea, who describe a fuzzy hashing algorithm for clustering Android malware datasets.
Having returned from a summer hiatus, Emotet is back targeting inboxes and, as seen in the VBSpam test lab, doing a better job than most other malicious campaigns at bypassing email security products.
Those working in the field of infosec are often faced with ethical dilemmas that are impossible to avoid. Today, we publish a VB2019 paper by Kaspersky researcher Ivan Kwiatkowski looking at ethics in infosec as well as the recording of Ivan's…