VB2016 call for last-minute papers opened, discounts announced
Posted by Martijn Grooten on Aug 1, 2016
Today, we opened the call for last-minute papers for VB2016.
The VB2016 conference programme is already chock-a-block with more than 40 talks on a wide range of security subjects – but the security landscape changes quickly and, as in previous years, we have set aside a number of slots for "last-minute" papers, dealing with emerging and hot topics.
We are now calling for proposals for those last-minute papers.


How to submit
The deadline for submissions for last-minute papers is Sunday 4 September and we will make a selection very shortly thereafter, aiming to notify all speakers within a week of that date.
You can read the full call for papers here, or go directly to the abstract submission site. (Please note that, despite the name "paper", we do not require last-minute speakers to provide a full written paper.)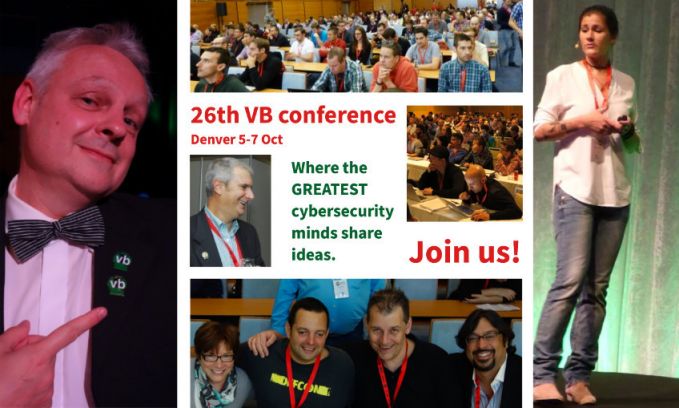 Register for VB2016 - places still available - discounts available
You can still register for the conference and, for those who have never attended a VB conference before, and who represent a company that has never sent anyone to attend before, we are offering a 30% discount on the registration price.
For those working in academia or for charitable organizations, we offer a 50% discount, while students in full-time education get a 70% discount on the full ticket price.
Finally, we always welcome members of the press to attend the VB conference; there are a limited number of free press passes available, for which members of the press can apply. 
Should you have questions about the call for papers, about how to claim a discount, or about registering for the conference, please don't hesitate to contact us at conference@virusbulletin.com.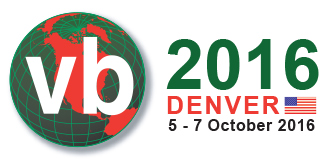 Latest posts:
First advertised as an information stealer and keylogger when it appeared in underground forums in 2015, LokiBot has added various capabilities over the years and has affected many users worldwide. In a new paper researcher Aditya Sood analyses the…
In a presentation at VB2019 in London, Virtru's Andrea Limbago described how, by exploring data sharing challenges through a socio-technical lens, it is possible to make significant gains toward the secure sharing systems and processes that are vital…
Attor is a newly discovered cyber-espionage platform, use of which dates back to at least 2014 and which focuses on diplomatic missions and governmental institutions. Details of Attor were presented at VB2019 in London by ESET researcher Zuzana…
With the call for papers for VB2020 currently open, we explain why, whether you've never presented before or you're a conference circuit veteran, if you have some interesting research to share with the community we want to hear from you!
At VB2019 in London, Kaspersky researcher Santiago Pontiroli presented a paper on the growing illegal economy around video game cheats and its parallels with the malware industry. Today we publish both Santiago's paper and the recording of his…