VB2015: some important information
Posted by Virus Bulletin on Aug 28, 2015
Last-minute papers, steganography competition and foosball tournament.
We're just a little over a month away from the beginning of VB2015, the 25th Virus Bulletin International Conference. If you haven't already registered, why not do so now?
Whether you have already registered or are thinking of doing so, there are some important things that are worth knowing about the event.
Call for last-minute papers
First, there is the call for last-minute papers. The ten slots set aside in the programme for 'last-minute' papers are indended for talks on current and emerging ('hot') topics. We are now seeking proposals for those speaking sessions.
The deadline for last-minute paper proposals is Thursday 3 September. The selection committee will act very quickly and we plan to let those selected know on the morning (European time) of Tuesday 8 September (a little more than three weeks before the start of the event).
Those selected are asked to give a 30-minute talk on Thursday 1 October — since these sessions are chosen so close to the event, we don't ask for a written paper for the last-minute presentations. We do, however, give speakers a free ticket for the conference!
Steganoprague
If you've already registered for the conference and you like a bit of a puzzle, do have a look at 'Steganoprague': a two-part competition involving steganography, the first part of which is played prior to the conference. The competition is open to individuals and/or teams, but to be in the running for the prize, competitors must be registered delegates of VB2015.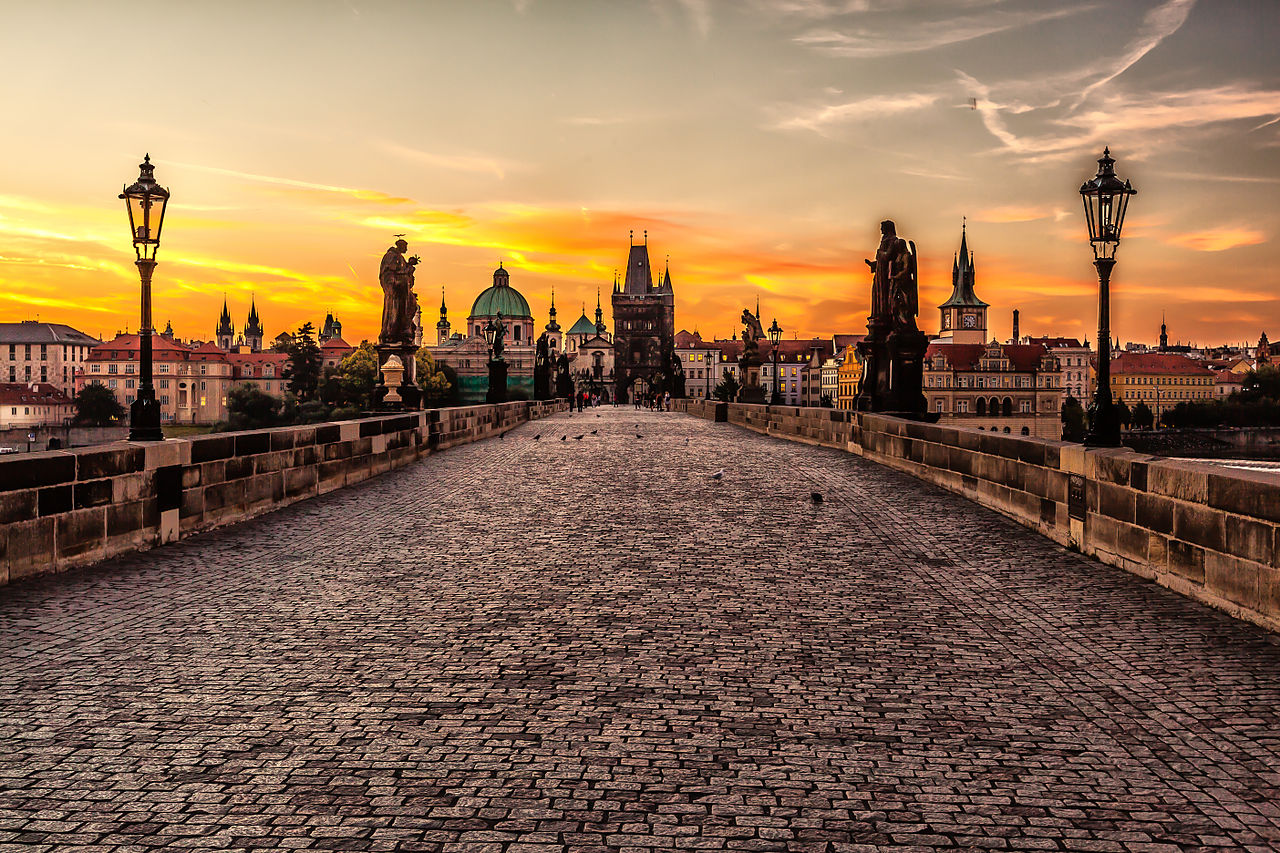 Charles Bridge in Prague, the image used as a basis for the "Steganoprague" puzzle. Photo by Valerii Tkachenko, from Wikimedia Commons, released under the CC-BY-2.0 licence.
Foosball
Perhaps your idea of having fun doesn't always include zeros and ones — in which case you might want to enter into the hotly contended VB2015 foosball (table football) tournament, hosted by G Data. The matches promise to be exciting, closely fought and adrenaline-filled and will stretch the teams to their technical and mental limits!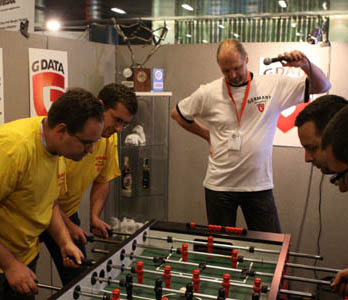 Programme
Regardless of whether you submit a last-minute paper, take part in the competition or form a foosball team, we hope you'll join us in Prague. After all, besides all the fringe events, the programme — which includes 38 papers on a wide range of security topics, from drones to elephants — is no doubt the best advertisement for the conference. But should you need to convince your budget holder, we have put together a list of reasons to attend on a separate page.
Make sure you follow us on Twitter or Facebook for the latest updates or email us at conference@virusbtn.com if you have any questions.
We look forward to seeing you in Prague!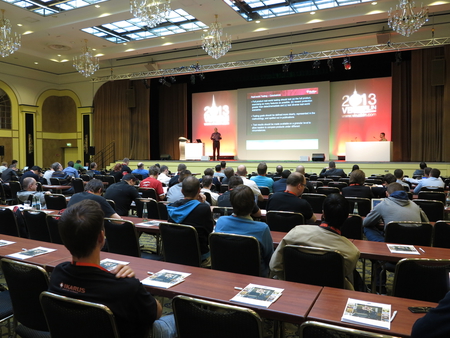 Posted on 28 August 2015 by
Martijn Grooten
Latest posts:
First advertised as an information stealer and keylogger when it appeared in underground forums in 2015, LokiBot has added various capabilities over the years and has affected many users worldwide. In a new paper researcher Aditya Sood analyses the…
In a presentation at VB2019 in London, Virtru's Andrea Limbago described how, by exploring data sharing challenges through a socio-technical lens, it is possible to make significant gains toward the secure sharing systems and processes that are vital…
Attor is a newly discovered cyber-espionage platform, use of which dates back to at least 2014 and which focuses on diplomatic missions and governmental institutions. Details of Attor were presented at VB2019 in London by ESET researcher Zuzana…
With the call for papers for VB2020 currently open, we explain why, whether you've never presented before or you're a conference circuit veteran, if you have some interesting research to share with the community we want to hear from you!
At VB2019 in London, Kaspersky researcher Santiago Pontiroli presented a paper on the growing illegal economy around video game cheats and its parallels with the malware industry. Today we publish both Santiago's paper and the recording of his…