Paper: On the beat
Posted by Virus Bulletin on May 22, 2015
Kevin Williams looks back at UK law enforcement successes at combating cybercrime.
In a recent Throwback Thursday article, we looked back at the sentencing of self-confessed virus writer Christopher Pile almost 20 years ago. Pile was the first person in the UK to be given a custodial sentence for writing and distributing computer viruses.
He was, of course, not the last. Today, we publish an article by Kevin Williams of TC-UK, who looks back at a number of successes of the UK's Police Central eCrime Unit (PCeU), which he helped set up in 2008. The PCeU's investigations led to the arrest of several individuals involved in computer crime and, as part of international operations involving security firms and foreign law enforcement agencies, the takedown of a number of botnets.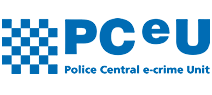 In 2013, the PCeU merged into the National Cyber Crime Unit (NCCU), which is part of the National Crime Agency (NCA).
You can read the paper here in HTML format or here as a PDF. Remember that all content published by Virus Bulletin can be read free of charge, with no registration required.
Kevin recently joined TC-UK which, unlike its sister company Team Cymru, is based in the UK. Check out our jobs section for a number of vacancies at the company.

Posted on 22 May 2015 by Martijn Grooten
Latest posts:
Today we publish the VB2019 paper by Cybereason researchers Mor Levi, Amit Serper and Assaf Dahan on Operation Soft Cell, a targeted attack against telecom providers around the world.
At VB2019 in London a group of researchers from the Stratosphere Lab at the Czech Technical University in Prague presented a paper in which they analysed and dissected the cyber espionage activities of an APT group in Latin America through the…
In a paper presented at VB2019 in London, researchers Miriam Cihodariu (Heimdal Security) and Andrei Bogdan Brad (Code4Romania) looked at how surveillance is represented in fiction and how these representations are shaping people's attitudes to…
At VB2019 in London industry veterans Righard Zwienenberg and Eddy Willems took a detailed look at the relationship between past and current cyber threats. Today, we publish both their paper and the recording of their presentation.
Virus Bulletin is recruiting for a person to be the public face of the company