VB2014 paper: We know it before you do: predicting malicious domains
Posted by Virus Bulletin on Feb 5, 2015
Wei Xu and his colleagues attempt to block domains before they're used for bad purposes.
Since the close of the VB2014 conference in Seattle in October, we have been sharing VB2014 conference papers as well as video recordings of the presentations. Today, we have added 'We know it before you do: predicting malicious domains' by Palo Alto Networks researchers Wei Xu, Yanxin Zhang and Kyle Sanders.
Whether they're used for command and control communication, to host malware or in a phishing campaign, malicious domains play an important role in today's threats. Security firms thus try hard to detect them and add them to their blacklists.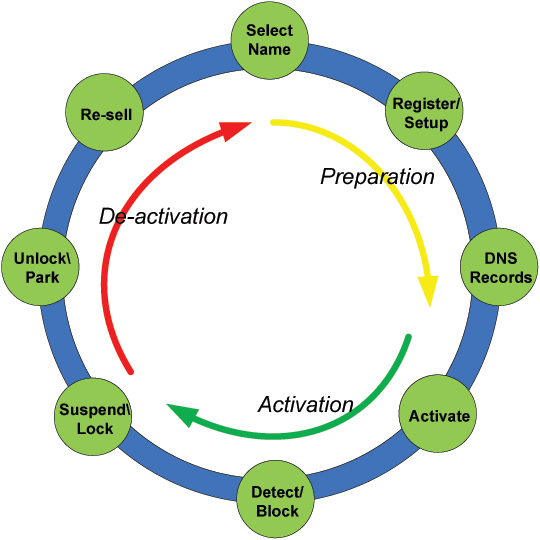 Life cycle of a malicious domain.
However, with domains being recycled quickly, a reactive approach might not be good enough. In their VB2014 paper, Palo Alto Networks researchers Wei Xu, Yanxin Zhang and Kyle Sanders describe how they tried to predict malicious domains.
They combine four different techniques: looking at known malicious domain names that are likely to be reused; looking at the domain names themselves to detect those generated by DGAs; looking at DNS queries made to the domains; and looking at connections between the domain names, such as shared DNS infrastructure.
Using these techniques and one month's data as input, they were able to predict almost 2,200 malicious domains, 83% of which were listed on VirusTotal as known malicious by at least one vendor. Passive DNS records showed that they predicted malicious domains an average of eight hours before DNS queries showed up in the PDNS feed.
You can read the paper here in HTML-format, or download it here as a PDF (no registration or subscription required). We have also uploaded the presentation to our YouTube channel.
Posted on 05 February 2015 by
Martijn Grooten
Latest posts:
In a paper presented at VB2019 in London, researchers Miriam Cihodariu (Heimdal Security) and Andrei Bogdan Brad (Code4Romania) looked at how surveillance is represented in fiction and how these representations are shaping people's attitudes to…
At VB2019 in London industry veterans Righard Zwienenberg and Eddy Willems took a detailed look at the relationship between past and current cyber threats. Today, we publish both their paper and the recording of their presentation.
Virus Bulletin is recruiting for a person to be the public face of the company
At VB2019 in London, ZEROSPAM researchers Pierre-Luc Vaudry and Olivier Coutu discussed how email clustering could be used to detect malicious Emotet emails that hijacked existing email threads. Today we publish the recording of their presentation.
Today we publish a VB2019 paper from Lion Gu and Bowen Pan from the Qi An Xin Threat Intelligence Center in China in which they analysed an APT group dubbed 'Poison Vine', which targeted various government, military and research institutes in China.